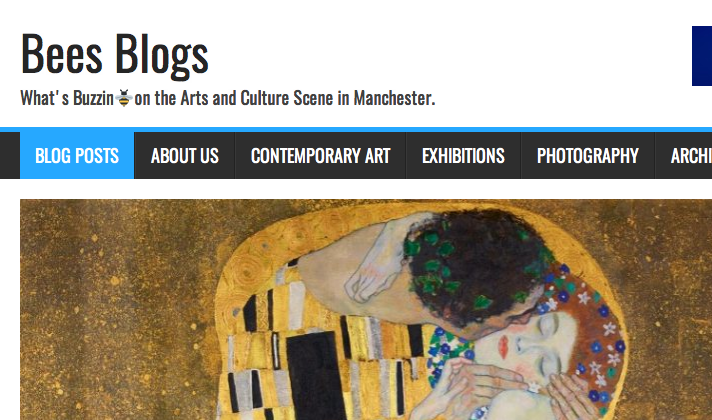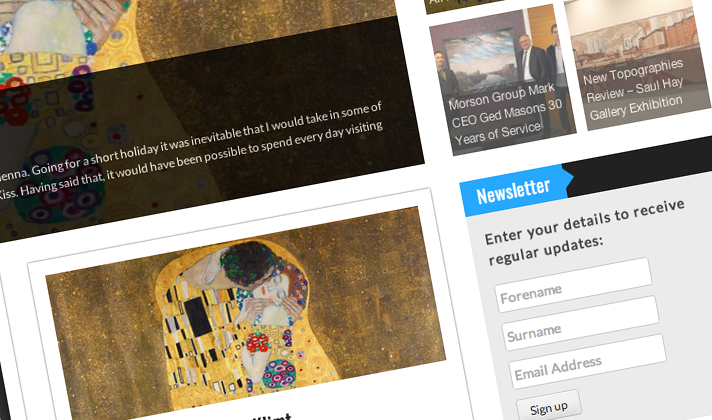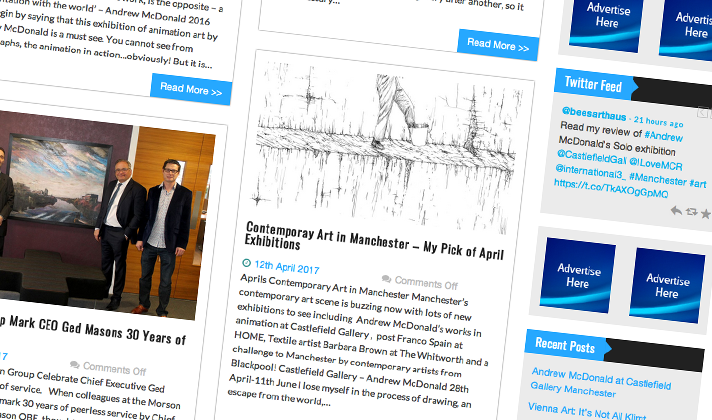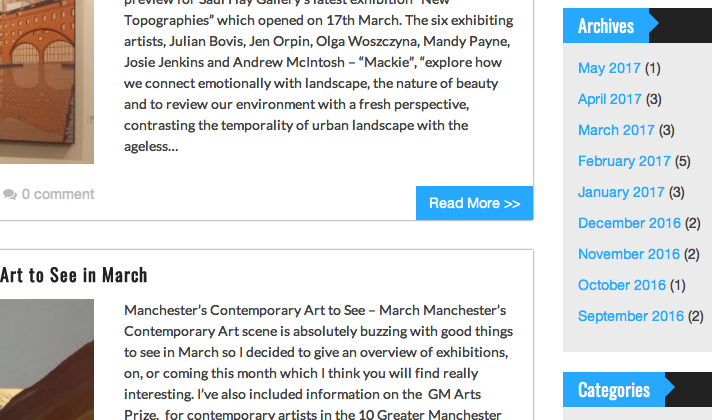 Introduction
The main aim of Bees Blogs is a blog style website providing information, helping to educate and raise awareness of art at all levels and in all it's forms including Contemporary Art, Painting, Photography, Ceramics, Glass, Sculpture, Installations, Architecture and Design, and wherever art is to be found. Urban, Gallery, Museum, Street, Underground. Art from around the world.(But, mainly Manchester)
The Solution
Responsive Website Design
We created a fully responsive website that was both visually appealing and easy for the user to navigate through. We used a bright and vibrant colour scheme, that would compliment the strong imagery throughout the website.
Social Media Intergration
We also made Social media more prominent with icons at the top of every page and feeds in the footer to the most popular Social media platforms.
Mail Chimp Newsletter Subscription
A newsletter subscription was added as a way for Bees Blogs to connect with their audience and build up a mailing list to them communicate more effectively and promote there blog posts and articles.
WordPress Blog
Aftercare Support
We believe that our post new website support is a very important part of the service that we provide, many businesses know they need a well designed mobile friendly website to help promote their business and market their services and to help them successfully grow, but many don't have the time, resources and sometimes knowledge to keep their website continually up to date, with the latest technologies, keeping it secure and online, regularly backed up and any additional updates to images and text, support and training, providing consultancy on the latest online developments including social media and knowing they have someone they can call if they have any questions.
Contact us
If you think that we can help your business get more from your online presence please get in touch.