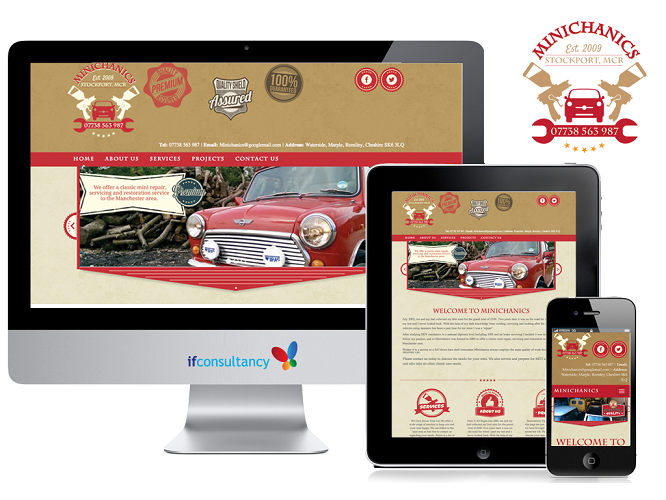 It's essential to make a good first impression, and your website is often the first place a potential customer will visit to find out about the services you offer.
We understand this. Not only will we design you a professional and modern multi-purpose web solution that will meet your needs, we will also ensure that you can easily be found by your potential customers and target audience.
Your website will also be mobile friendly and work across all web browsers, giving your target audience access to your information anytime & anywhere.
Due to the diverse nature of web design, no two jobs are the same and subsequently costs differ depending on what features your design requires. So that we can give you a quote that takes into consideration your needs. Please contact us so we can work with you to assess your needs and gather information about your product or business, before turning all of our research into a professional and modern multi-purpose web solution.
What's included in my website design then?
RESPONSIVE DESIGN
We will design your website to provide an optimal viewing and interaction experience across a wide range of devices..
FREE LOGO
Not got a logo? We can write your company name in a basic web font at the top of your site. We also offer a
logo design
service.
FREE CMS
We provide you with back end access to your site so that you can login and amend your content.
FREE SEO
We include basic optimisation of your home page to help you get found via
Google
for your preferred keyword.
Yes, yes, yes, that sounds great, but what's it going to cost me?
Ok, as a rough guide, the table below shows some pricing examples using a basic WordPress theme with minimal functionality:
1-3 Page Website Design – £109.00
4-7 Page Website Design – £249.00
8-10 Page Website Design – £349.00
10+ Page Website Design – £500.00
We also offer extremely competitive Website Hosting Management Plans for your website