Introduction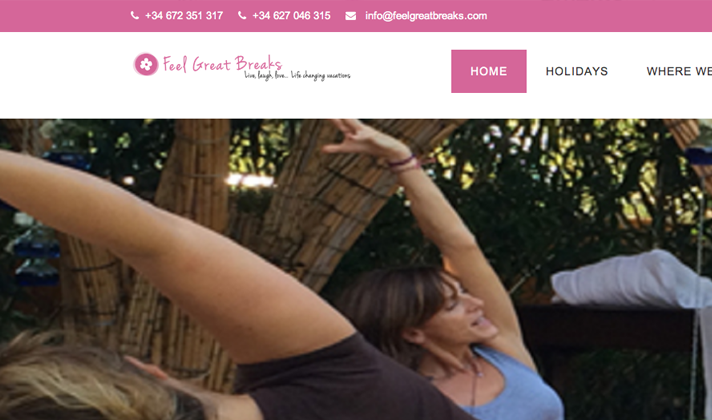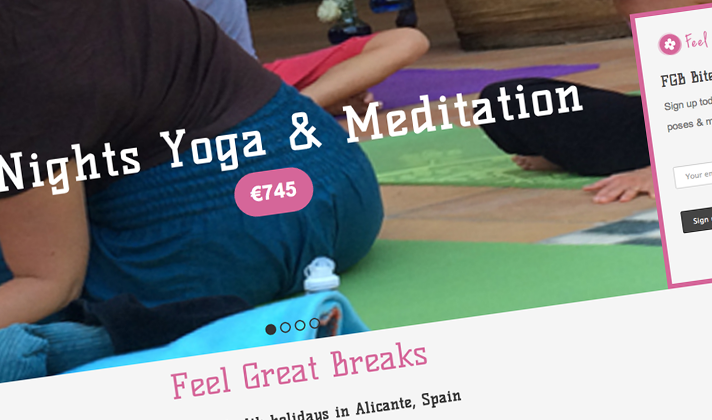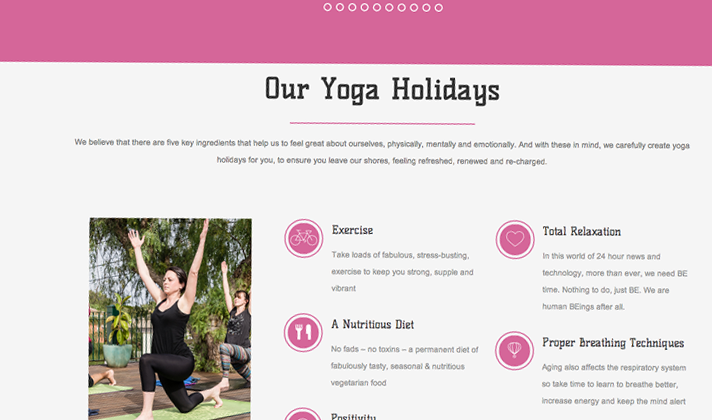 Since 2012, Feel Great Breaks have been offering yoga holidays in stunning Spanish locations, throughout the whole year. Their yoga weekends and holidays are planned around the seasons.
The Brief
Feel Great Breaks approached us as they recognised that in order to compete successfully in their sector they needed to have an online presence, one which could be used as a helpful resource and a way for customers to be able to book online to market their services more effectively especially to a wider audience in the UK.
Solution
We worked closely with Feel Great Breaks to create a professional mobile friendly website that they were proud of. The website is both inviting and easy to navigate yet, including ecommerce functionality
Aftercare Support
We believe that our post new website support is a very important part of the service that we provide, many businesses know they need a well designed mobile friendly website to help promote their business and market their services and to help them successfully grow, but many don't have the time, resources and sometimes knowledge to keep their website continually up to date, with the latest technologies, keeping it secure and online, regularly backed up and any additional updates to images and text, support and training, providing consultancy on the latest online developments including social media and knowing they have someone they can call if they have any questions.
Visit Webiste www.feelgreatbreaks.com
Contact us
If you are a stockport based company looking for a local Stockport website design company and you think that we can help your business get more from your online presence please get in touch.